Servicing all of Arkansas, Eastern Oklahoma, and Southwest Missouri since 1994 and with over 73 years combined experience specializing in Commercial Refrigeration, Heating, and Air Conditioning
Our trained and certified technicians have provided a full line of commercial refrigeration, air conditioning, heating and maintenance service with courtesy and professionalism. We have maintained an AAA rating with the Better Business Bureau.
Whether you are in need of service or to invest in new air conditioning, heating, or commercial refrigeration we are here to help. We look forward to the opportunity to add you among our list of happy customers and new friends. Please call us to discuss your needs, and we'll look forward to getting to know you.
Licensed, bonded and insured.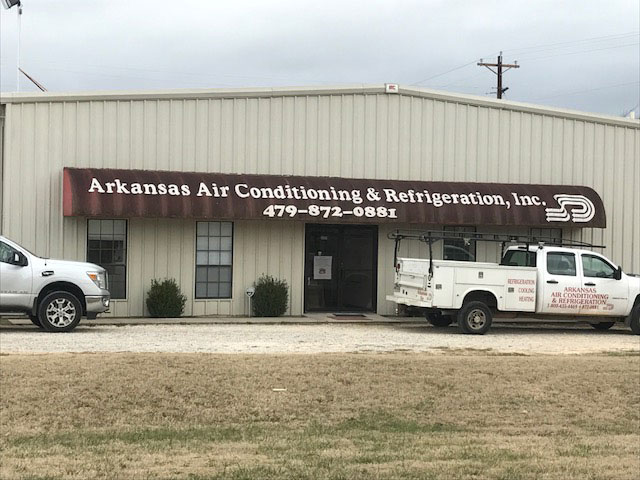 P.O. Box 1670 Springdale, AR 72765
24 Hour Phone: (479) 872-0881
Toll-Free: (800) 435-4469
Fax: (479) 872-0889
Email: info@arkair.us